Months ago I got an idea for a chair. I made a fast sketch, and left it at that. The main idea was to experiment with laminating materials so that the seating support and frame would be one.
I looked at beautiful Veuve Clicquot Ponsardin bottles in my kitchen and thought "perhaps I can make something out of them?" so I started to peel the labels, and rolled off the foil.. amazingly two of the smaller labels came off in one piece.. the wire crown reminded me of chair legs.. my previous idea of laminated chair and "playing around" with leftovers resulted in this model.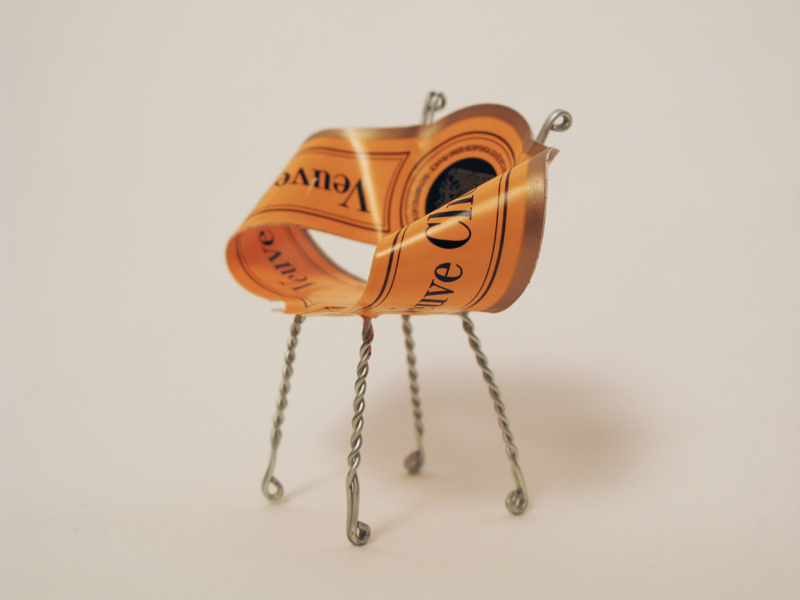 Its made from four pieces – two wire crowns and two bottle labels. No additional glue is used, the wire is laminated (sandwiched) between the two sticky labels.